Join one of our programs:
life-changing retreats, the membership & programs
The best thing we've got. This retreat is an absolute life and game-changer for everyone who's joined us. it will give you that spark in your eyes back, and so much more.
Inner Beauty Tribe is an online membership and community of like-minded people on a spiritual journey. This is your safe haven to learn, dive deep, heal, explore and connect.
You've got super-powers. One of my favorites is intuition. In this meditation, I'll help you connect to it, so you'll feel more clear-headed and may even get some answers to your biggest questions.
Find your people. Keep 'em close.
The online community where your sensitivity is embraced, your potential being seen and your dreams supported.
As a member in the Inner Beauty Tribe you have access to powerful online course content (such as the courses Become Her & Ultimate Focus), meditations, live Zoom workshops, a book club and ofcourse: a place to connect with your tribe.
The people who get you. The community is currently in Dutch, all the course content and meditations are in English.
THE CLASSIC Inner Beauty Retreat, With each a theme to deepen in
Heal mind, body and spirit through a program that focuses on cleansing from the inside out.
Last spots available!
9th - 14th of April, 2023
Heal mind, body and spirit through a program that focuses on cleansing from the inside out.
Book now with € 222,- early bird discount
5th - 10th of November, 2023
"Best investment ever. I am very happy and very grateful for this experience. my life has changed, and I will forever cherish and remember this week."

~ Yaela
founder inner beauty retreat
After a life of creating outer success and always feeling something was missing, a personal crisis led Mayke on a healing journey. That journey led to a spiritual awakening and remembering of her path as a lightworker and lightwarrior, with a purpose of being a messenger for Divine Intelligence. She now lives this purpose and helps others awaken, heal and remember who they truly are and live lives more beautiful than their dreams.
Because to live a soul-led life, is to live a life full of miracles.
100 %. We see it time and time again. Many people who have joined our retreats came in broken or a little misaligned, and are now healing and guiding others. Of course, nothing changes unless you do! The Inner Beauty Retreat will deeply reconnect you to yourself and teach you the tools to keep your vibe and spirits high, while navigating all of life's challenges and initiations with a deep inner knowing that you got this. And that everything is exactly as it's meant to be, there is no such thing as failure and that all of the darkness and the light in the world serve a higher purpose, of which you are a integral part of.
can you change your life, in just five days?
The answer is: absolutely! It's been a joy seeing the wonderful transformations of our participants, in just 5 days. Of course, nothing changes unless you do. This is either the start or the deepening of the journey of a lifetime. After this retreat, you'll have the tools and know-how to continue on your own with a smile on your face.
We'll show you how to be the best version of you that you can be. You'll learn how to befriend your mind, how to deal with fear, how to walk in peace and live from your heart. Safely explore how you can become the most authentic, peaceful, loving and successful version of yourself - while being surrounded by beautiful nature and enjoying the most delicious healthy foods.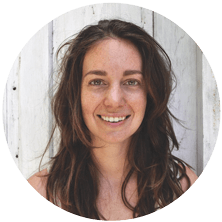 'Everyone should experience this! I got so much clarity on my life. The food could not have been better. This week was more than I had hoped it would be.'

~ Lydia
The Naked Truth podcast is a must-listen for everyone interested in spirituality and personal transformation. You can find audio episodes on Soundcloud or Spotify. Enjoy listening!