LIVE FROM YOUR ESSENCE
The Inner Beauty Retreat is a retreat for women, men and entrepreneurs ready to change their lives.
The upcoming Inner Beauty Retreat in Bali is the perfect retreat for inspirators, coaches, lightworkers, gamechangers and entrepreneurs who wish to live and lead from their essence.
CAN YOU FULLY RECONNECT TO YOURSELF, IN JUST FIVE DAYS?
The answer is: absolutely. It's been a joy seeing the wonderful transformations of our participants, fully recharging themselves with a smile on their faces. We're here to teach you how you can become the best version of you that you can be, living a life that is stress-free, happy, successful and meaningful. We'll show you how to befriend your mind, how to deal with fear, how to walk in peace and live from your heart. Safely explore how you can become the most authentic, peaceful, loving and successful version of yourself, while being surrounded by beautiful nature and enjoying the most delicious healthy foods.

This week is the ultimate gift to yourself and will greatly contribute to a happier, healthier inner world. 
The next Inner Beauty Retreat will take place in Bali: where it all began. When our founder and host Mayke was on Bali for her personal awakening journey, she met Nick and Moshe. Both of these powerful men and their teachings completely transformed the way she sees and lives life. She found her purpose in organizing these retreats, making what she has experienced available to more people.
Nick, a.k.a. spiritual warrior is a transformational coach with over 30 years of experience in transformational work. Moshe, inner peace coach and energetic healer is known for his peaceful and loving energy, his in-depth knowledge about energy and wonderful energetic healings. Lastly we'll have a wonderful yoga teacher, guiding us back into our bodies through loving yoga classes.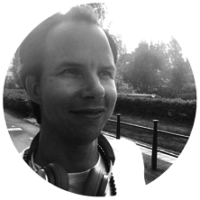 'Amazing. You really learn how to be in control of your mind, I didn't expect that. This retreat is for everyone: it doesn't matter who you are, what you do or in what phase of your life you're in. I am calmer, others say I look more radiant and energized and I now know where I want to go and what my purpose is in this life. The Inner Beauty Retreat has given me exactly what I came for, wonderful.' - Bart
how are we different than every other retreat out there?
Most retreats have one main teacher guiding the retreat. We have no less than three established teachers who are absolute specialists in their field and together offer a very unique and in-depth program, ánd a retreat host. Our groups are small: there is a maximum of 12 participants for the upcoming Bali retreat. This way we ensure an intimate setting and the best guidance possible.
During the retreat, it is possible to book private sessions with the teachers you want to learn more from. For example, you can book one-on-one transformational coaching sessions or an energetic healing session to bring balance to your mind, body and soul. For some sessions there are packages with multiple sessions available which you can have at home, to get the most out of your transformational experience.
what will we be doing these five days?
At the Inner Beauty Retreat, you'll experience a perfect balance between personal growth and transformation, as well as relaxation, healthy eating, and connections. Every day until dinner we are in silence. Almost everyone experiences the silence as a welcome relief to the busy lives we tend to live. It is also an amazing way to get to know yourself and your mind better.
Our mission is not to just give you an amazing five days, but also equip you with all you need to know to be the best version of yourself in daily life. We'll teach you the best tools available to overcome any challenging situation you may have, such as negative thinking, feelings of anxiety or stress, doubt, fear or a lack of self-love. You'll know exactly how to stay centered, reconnect to your essence and to your inner peace, which is always present within us.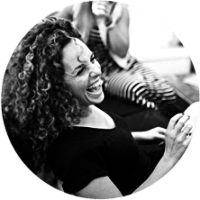 'Best investment ever. I am very happy and very grateful for this experience. my life has changed, and I will forever cherish and remember this week.' – Yaela
Our primary retreat is called reconnect to your essence. However, from 5th - 10th of November on Bali, we will host our new retreat called: live from your essence. This retreat is the perfect follow up for everyone who is already practicing on the spiritual path and ready to deepen their connection with themselves, and for everyone who has joined one of our retreats before. This is the perfect retreat for inspirators, coaches, lightworkers, gamechangers and entrepreneurs who wish to live and lead from their essence.
In the reconnect to your essence retreat, we've helped our participants connect to their pure, divine essence and taught them the best tools available to reconnect when they feel this connection gets lost, living daily life. In the live from your essence retreat, we'll again reconnect to our pure essence and recapitulate the tools, and take things a bit deeper. You'll know all about healthy relationships, your physical health and how truly living from your divine essence looks like for you in daily life.
All meals are 100 % plant based, gluten free, raw and above all: delicious! After these five days you'll also know what real healthy living is, what the best foods are to energize and nourish our cells.
how do our participants look back at the Inner Beauty Retreat, one year later?
The freedom and peace we are looking for already exists within us. All we do is set the perfect conditions and teach you how to access the field of unlimited possibilities, which is your nature.
If you have questions whether this retreat is right for you, we're happy to schedule a phone call with you. E-mail us at info@innerbeautyretreat.com and we'll get back to you as soon as possible.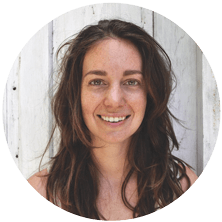 'Everyone should experience this, if only for ten minutes! I got so much clarity on my life. The food could not have been better. This week was more than I had hoped it would be.' – Lydia
'Eerlijk? Ik had grote twijfels toen ik overwoog om deel te nemen aan het Inner Beauty Retreat op Bali. Zou het wel wat zijn? Het geld waard? Wie garandeerde mij de kwaliteit van het programma en de coaches? Wie of wat ging mij een boost geven na het loodzware jaar van verlies en verdriet wat ik net achter de rug had, om maar iets te noemen…
De vijf dagen IBR kan ik niet kort samenvatten en tegelijkertijd recht doen. Wel kan ik zeggen dat ik naar Bali kwam om op te laden, mijn vertrouwen terug te vinden en mij opnieuw te verbinden met mijn spiritualiteit, een stap te zetten in mijn persoonlijke ontwikkeling en groei. Dank, alle coaches en andere deelnemers, want het heeft me veel meer gebracht dan ik had durven hopen. Om toch twee dingen te noemen; breathwork met Anshu, echt een bevrijdende ervaring. Een persoonlijke sessie met Moshe, waar ik lichamelijk en mentaal echt van opgeknapt ben!
Overweeg je om deel te nemen en twijfel je? Niet doen, gaan! Iedereen die heeft deelgenomen heb ik een transformatie zien ondergaan. Ieder op zijn / haar eigen manier. Maar met als gemene deler, dat het is meer was dan we gehoopt hadden…' – Jeroen
'Everyone should experience this, if only for ten minutes! I got so much clarity on my life and didn't understand what I have been doing all these years. The food could not have been better. This week was more than I had hoped it would be.' – Lydia
'Fantastisch. Je leert echt in control te zijn van je mind, dat had ik van tevoren niet verwacht. Dit is voor iedereen: het maakt niet uit wie je bent, wat je doet of in welke fase van je leven je zit. Ik ben rustiger, anderen zeggen dat ik meer energie uitstraal en ik heb een goed beeld van waar ik naartoe wil en wat mijn doel is op deze wereld. Ik heb precies gekregen wat ik zocht, echt te gek.' – Bart
'Best investment ever. I am very happy and very grateful for this experience. My life has changed. I will forever cherish and remember this week.' – Yaela
'Ik vond het, als nuchtere Hollander, heel bijzonder om dit mee te maken. Ik heb bij veel dingen gedacht "Hoe kan dit? Maar wat fijn dat het kan". Ik voel me echt heel veel beter dan toen ik hier binnen kwam, iedereen zegt ook dat ze dat aan me kunnen zien. De manier waarop ik denk over het leven en over mezelf is veranderd. Ik zou deze week zeker aanbevelen, aan iedereen die wat sterker wil worden en meer in zijn of haar eigen kracht wil staan.' – Marije
'My eyes are open. My life will never look the same again. I have made friends for life.' – Willemijn
'Very special and intense week in the magical surroundings of Ubud Bali. I definitely would not have wanted to miss this experience nor all the beautiful people I have met. This journey is part of something much bigger and continues even after the retreat.' – Linda
'I could do this retreat five times and still experience so much beauty and new things. I have done many things out of my comfort zone and experienced a lot of love – and how I love that! The precious and intimate things I've experienced with other participants are sooo special. I have made friendships that I didn't even know existed. LOVE – LIFE IS GOOD!' – Maarten
Het waren een hele bijzondere vijf dagen. Ik heb heel veel geleerd over mezelf, over anderen, over situaties die ik aangetrokken heb, over de dromen die ik heb en had en waarom die wel of niet gelukt zijn. Ik ga terug met een enorme kickstarter en ben dedicated om dit pad te blijven volgen. Ik zou dit retreat aanbevelen aan zowel mannen als vrouwen, mensen met een eigen zaak, mensen met relatieproblemen of wiens relatie net uit is, mensen die iemand verloren hebben en iedereen die zichzelf wil verbeteren. Je mag gelukkig nog wel veel in dit retreat, ik vind dat persoonlijk fijn, zo'n mildere versie. Als je diehard alleen maar silence en geen gezelligheid wilt, dan moet je hier niet zijn ;-)' – Nadia
'The retreat exceeded my expectations. I got exactly what I came for. The group energy was fantastic: nothing but love, friendship and openness. The food was very good. I would value the retreat at a 9+.' – Edwin