BECOME THE BEST VERSION OF YOURSELF
Imagine yourself starting your morning with the sound of the jungle waking up. Crickets, a lot of geckos and an occasional rooster. You gently stretch your body and walk over to the breakfast area. Fresh juices and snacks – okay, and loooots of warm hugs if you like – are waiting for you while you get ready for a deep dive of magic. Even deeper than you're used from us, because this is our first level 1/2 retreat!
Expect a whole new, life-changing program, filled with amazing workshops that'll help you reconnect with the beautiful, powerful being that you are. That'll teach you how to unravel the truth that's inside of you, where all the answers to your questions are hidden. You'll leave feeling grounded, with undeniable faith in your strength.
If you still have some doubts, please take a look at the success stories of participants who joined us before.
I hope to see you there, it will be A-MA-ZING.
Much love,
Mayke
PRACTICAL INFO
We'll start the retreat at 10.00 on Friday, January 17th, but if you prefer to head to the villa earlier, you're more than welcome! You can book one or two extra nights on January 15th and/or 16th. An extra night costs 75 euros, regardless of your room type.
To get to the villa, you can take a taxi from the airport (or share one with some other participants) or rent a car.
The retreat ends on Wednesday the 22nd of January at 10.00, after our last yummy, vegan breakfast.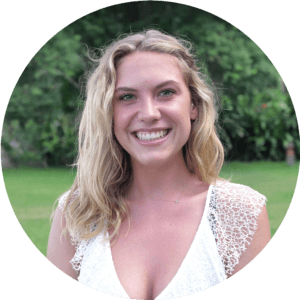 'Mind-blowing experience! I knew that it was going to be good and that I'd find peace. But this really is next level. I've never learned so many life lessons in just 5 days. It felt warm and safe. This retreat has brought me clarity, certainty in myself and in life. Unconditional love for everything, including myself.'
- Jessie Jazz Vuijk
A cozy bamboo house surrounded by nature sounds, the crispy bedsheets in the stone room or a luxury suite with a private pool. Just see what feels right for you!
The treehouse has 2 queen-size beds and accommodates 2 people. The family room has 4 queen-size beds and accommodates 4 people.
You can also choose to pay in terms if that's more convenient for you. If you feel you really need this, but you can't afford it, please send us an email with your motivation/situation and your budget and we will see what we can do for you.
Note: the room on the picture may be different than your actual room, as we have many different rooms available.
PRIVATE BAMBOO HOUSE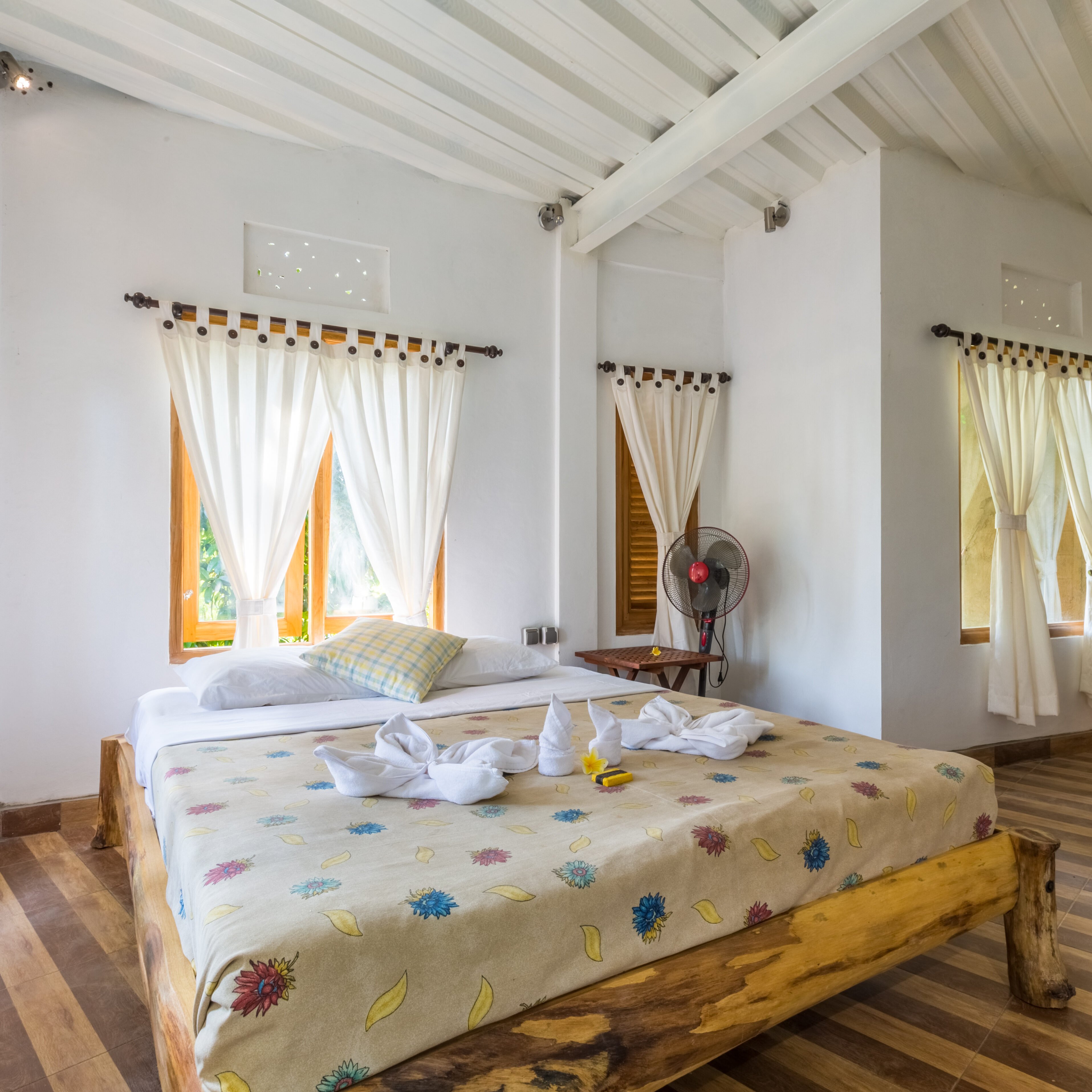 PRIVATE STONE ROOM
TREE HOUSE
PRIVATE ROOM WITH POOL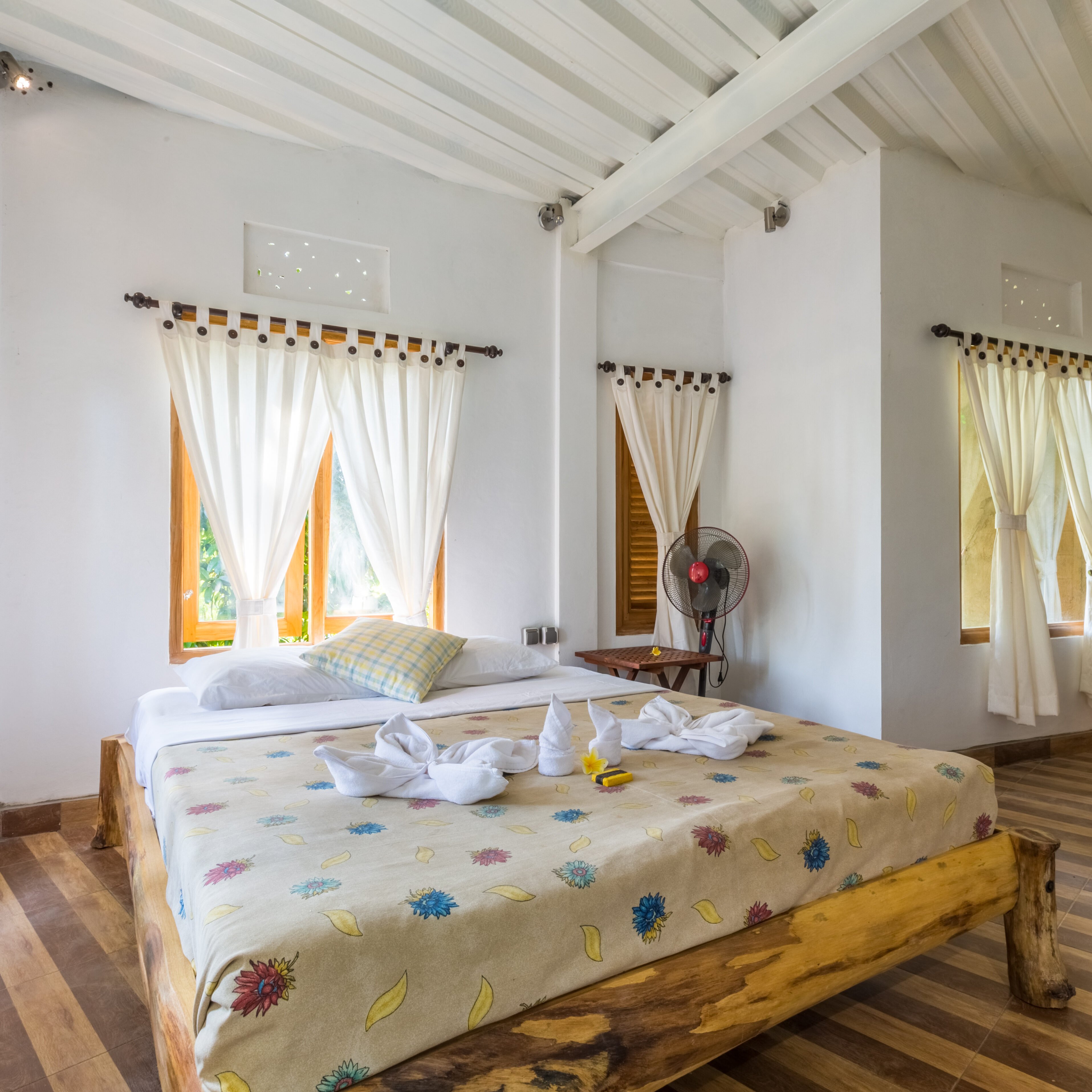 SHARED STONE ROOM
FAMILY HOUSE
Location
We're staying in a beautiful private villa in the North of magical Bali.
Teachers
The teachers for this week will be Mayke, Nick and Dennis. We will have an extra special guest coming to help facilitate and offer amazing private sessions.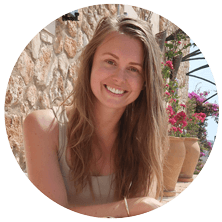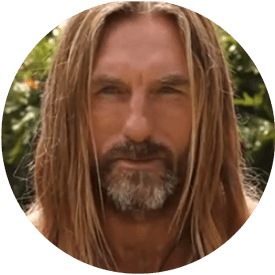 Get a feel of our Bali retreat
CONTACT US
Questions, comments, thoughts... We'd love to hear from you!