MEET THE TEAM
Welcome to The Inner Beauty Retreat! We're happy to share a little bit more about ourselves.
About Mayke | founder & host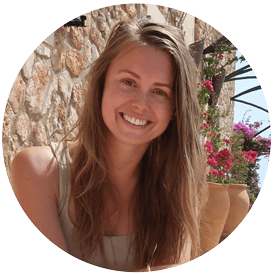 My awakening to my life path happened in the summer of 2015 in Ubud, Bali. After the start of my own inner journey, I knew that guiding and assisting others on their journey is what I am here to do. Before, I was successfully running my own hostess, recruitment & modeling agency and experiencing the two sides of the sword. I was always busy, late, running around from meeting to meeting, ignoring the stress signals my body gave me while having a voice inside of me that asked how I am contributing to humanity and the planet on a larger scale. When my private life fell apart I decided to follow my intuition and spend time on Bali for personal growth.
I have experienced a journey so beautiful, empowering and transformational that changed my life completely. I have learned how to live a joyful, successful and happy life even when living in a society that continuously challenges us to stay balanced. We can change our outer world greatly by changing our inside world - yet so many of us try to work the other way around. I have learned that by following our heart and intuition instead of our thoughts and fears, life will respond to us in an unimaginable way. Since my heart and my mind started working together I am happier than ever before, one opportunity after another naturally crosses my path and my company is flourishing - while at the same time I am living a balanced life.
I dream of a world where people live in harmony with themselves, each other and all forms of life. I dream of a world where love unites us, where we remember that we are all one. To me, the new definition of a billionaire is 'someone who positively affects the life of a billion people'. This is my mission: and I am not doing this alone. It brings me great joy to be working with teachers that really embody their inner beauty and share it with their outside world. Please meet this wonderful team of human beings that have guided me on my journey, and together with me will be hosting The Inner Beauty Retreat.
About Nick | transformational & personal development coach
Without Nick, there would not have been an Inner Beauty Retreat. Nick is the one who inspired me to follow my heart, who empowered me to see and believe in myself and who still empowers me to continue 'climbing mountains'. He taught me a very powerful meditation technique he has founded himself. I used the technique to create my ultimate reality - and the results were astonishing. Nick shows you who you are, what life is and leaves you feeling extremely strong and confident. Nick is especially qualified in empowering women and has over 32 years experience in doing so. His in-depth knowledge about life is to say the least impressive, as is his gift to assist people in reconnecting to their essence in no time. I am truly grateful to work with him, both in The Inner Beauty Retreat and in my own personal journey. For every woman looking for a little more guidance and clarity in her life, I highly recommend a session with Nick.
About Moshe | inner peace coach & energetic healer
Moshe was one of the first people to teach me about the deeper meaning of meditation, the heart, the mind, conscious language, affirmations, the universe and so much more. He is the living example of what it means to live from the heart. With over 10 years experience as a conscious fitness coach and being educated as a holistic healer and meditation teacher, Moshe knows a lot about the physical body, the energy body, mind and spirit. His energy sessions leave you feeling grounded, energized and balanced. I highly recommend a 1 on 1 session. Moshe has this gift of making people feel great about themselves. I am very happy to work with him in this retreat. His drive is to support people to bring the deepest aspects of themselves to the surface. Moshe embodies groudnedness, self-love, self-transformation and inner peace. His soft yet masculine energy has touched the hearts of many and I am sure many more are yet to come! Moshe doesn't join all retreats, so please check before you book if this is important to you.
About Jan Geurtz | spiritual teacher & author
Jan Geurtz is the author of the bestseller Verslaafd aan Liefde ('Addicted to Love'). His book was such a eye-opener to me, that it has completely transformed the way I see and have relationships. His book and teachings answer questions such as 'Why do we let our relationships fail due to our own behavior?', 'Why does it hurt so much when the other person cheats?' and 'How can you give each other space for personal growth without losing yourself in blame or separation anxiety?' I am honored and very happy to have this brilliant soul in our team. Jan has studied orthopedagogics, didactics, science philosophy and is inspired by Tibetan buddhism. Amongst others he teaches about the spiritual love-relationship. Jan has written several more inspiring books such as Bevrijd door Liefde ('Freed by love'), Verslaafd aan Denken ('Addicted to Thinking') en Vrij van Denken ('Free from Thinking'). Jan will give a workshop based on one of my favorite books of all time: Verslaafd aan Liefde. Jan doesn't join all retreats, so please check before you book if this is important to you.